In our fast-paced world, self-service kiosks and custom ICT solutions have taken center stage, transforming how we engage with services. This shift isn't just a win for businesses; it's a game-changer for users seeking convenience like never before.
At QubeApps, we're your partners in this revolution, bringing you tailored self-service solutions and cutting-edge ICT services that align perfectly with your favorite brands and businesses.
Elevating Business Dynamics with Self-Service Kiosks
Picture a realm where business transactions are streamlined, courtesy of the remarkable self-service kiosks. Consider the convenience of having a self-checkout kiosk at your retail establishment or a self-ordering terminal in your eatery. As we delve into the intricate workings of self-service kiosks, you'll realize that QubeApps takes this concept even further by crafting kiosks that seamlessly integrate with your brand identity.
Components of Self-Service Kiosks: The Heart, Brain, and Body
Let's peer beneath the surface of a self-service kiosk—three essential components give it life:
Body: Just as a business requires a solid foundation, a kiosk demands a robust casing. This casing safeguards the display and interior, ensuring both resilience and security.
Brain: The software serves as the intellectual nucleus of the kiosk. It endows the kiosk with intelligence, responsiveness, and adaptability.
Heart: This is where the magic happens—an amalgamation of components such as card readers, printers, and cameras. Together, they enable the kiosk to fulfill specific business functions, from processing orders to ticket printing.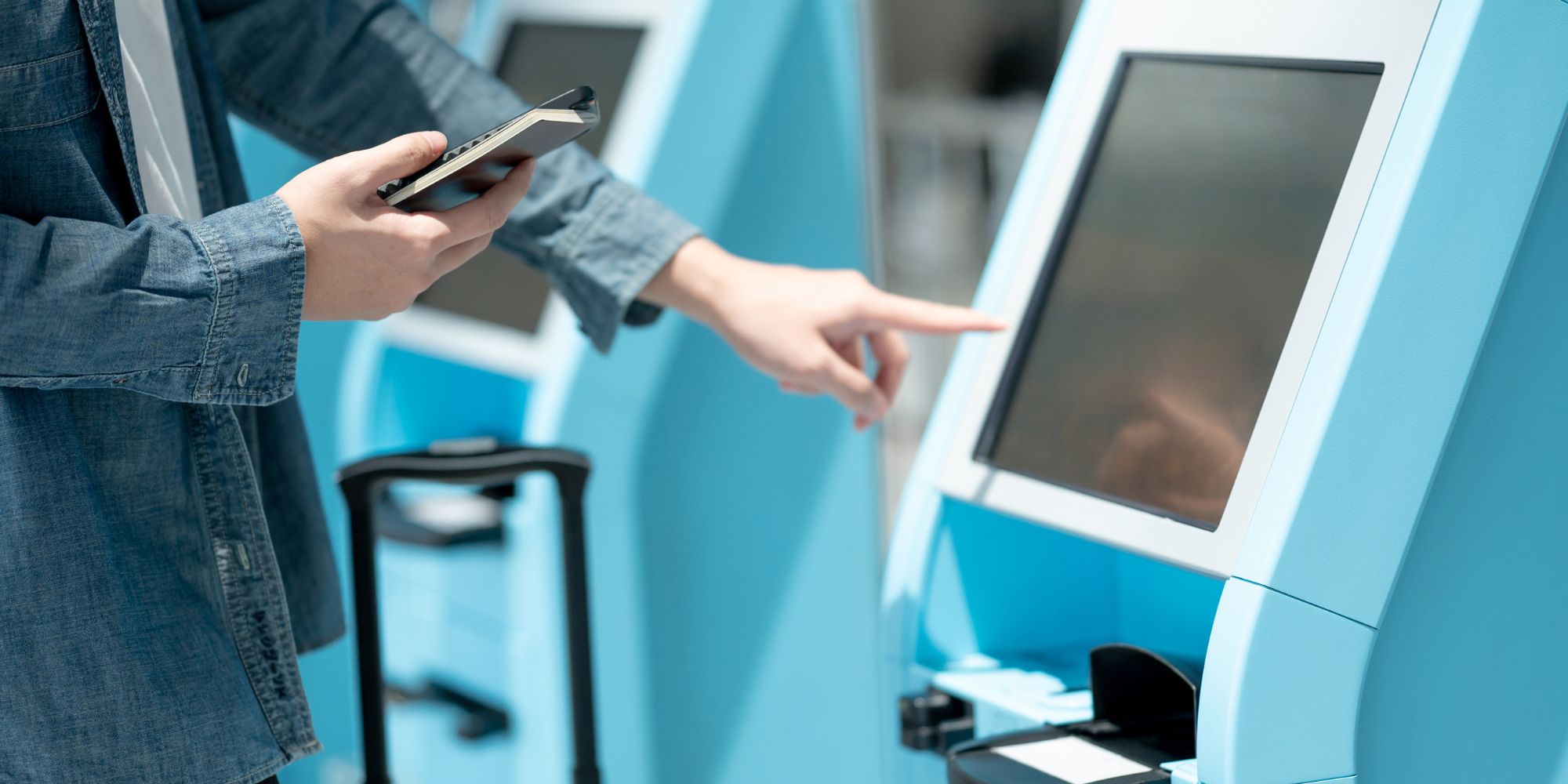 Essential Tools & Hardware for Enhanced Functionality
When it comes to self-service kiosks, every part plays a key role in delivering a seamless and user-friendly experience. Let's explore the fundamental elements that make up these innovative solutions:
#1 Touch Screen Display
Think of the touchscreen display as the friendly face of the kiosk. It's as easy to use as your smartphone, guiding you effortlessly through menus and orders. With its interactive interface, this display simplifies complex tasks into simple touch-based interactions, ensuring a familiar and intuitive experience for users of all backgrounds.
#2 Receipt Printer
Consider the receipt printer as the kiosk's storyteller. It generates customized receipts or tickets tailored to your needs, whether you require a record of your purchase or a ticket for an event. This component transforms transactions into tangible records, enhancing convenience and organization.
#3 Barcode Scanner
The barcode scanner acts as a data wizard, swiftly collecting accurate information. It reads barcodes, boarding passes, event tickets, loyalty cards, and personal identification like passports or driver's licenses. Its versatility accelerates data capture across various applications, promoting efficiency and security.
#4 Card Reader
Similar to your trusty wallet, the card reader ensures smooth transactions. It enables card-based payments, eliminating the need for cash transactions. With secure credit card processing, the card reader aligns with modern digital convenience.
#5 Bill/Coin Acceptor
The bill/coin acceptor bridges traditional and modern payment methods for the kiosk. If you prefer coins or bills, this feature accommodates your choice, merging nostalgia with contemporary convenience.
#6 Speaker
For users who appreciate auditory guidance, the speaker acts as a helpful friend throughout the kiosk experience. It provides audible cues and instructions, making navigation even more user-friendly.
#7 Camera
In environments where security is paramount, the camera ensures safety by monitoring its surroundings. It adds an extra layer of protection, safeguarding both users and the kiosk.
#8 Kiosk Software
At the heart of the kiosk lies the software—an invisible architect orchestrating seamless interactions. It ensures smooth processes, from ordering to payment, making the entire experience efficient and intuitive.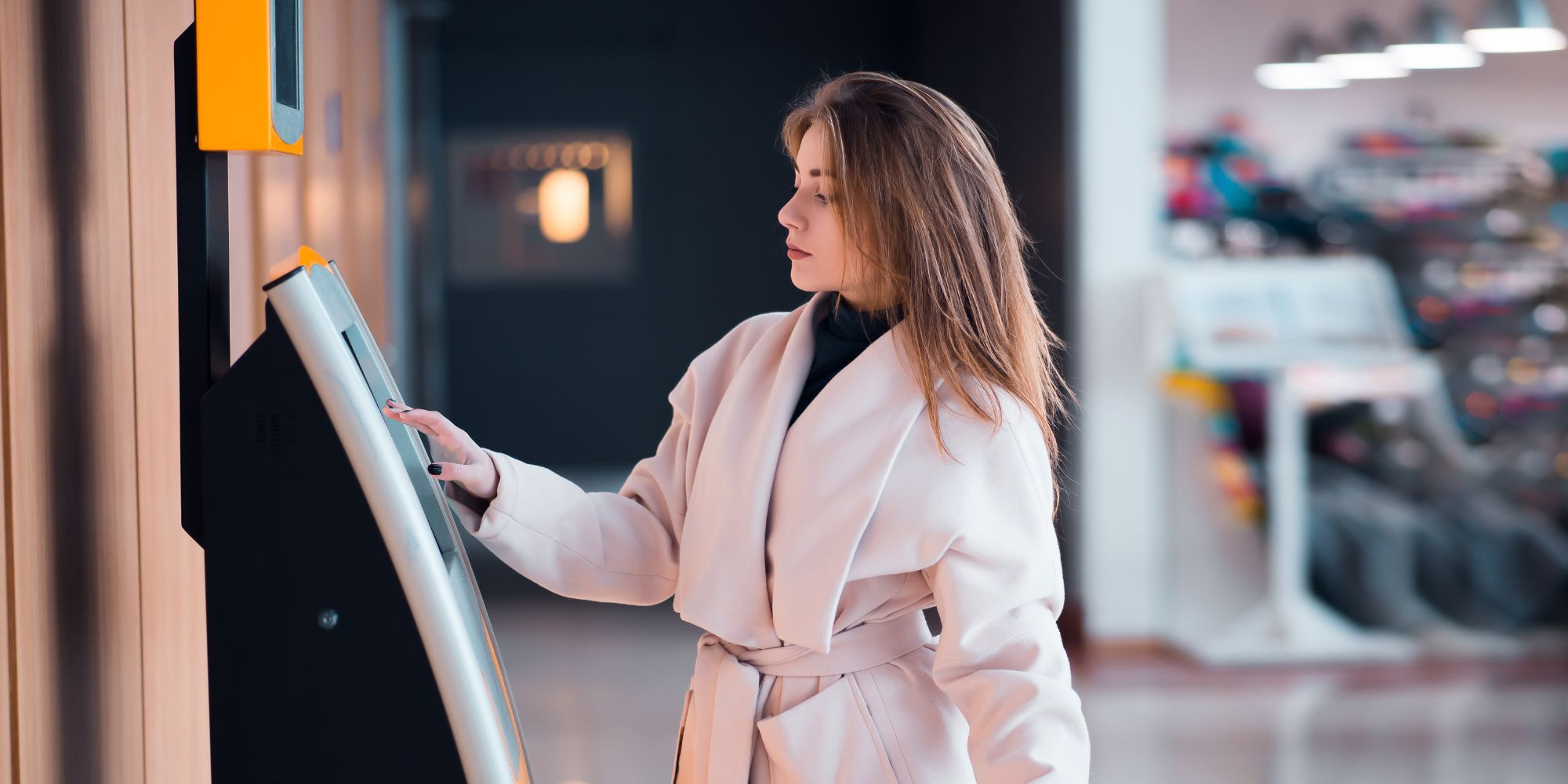 Versatility in Action: Self-Service Kiosk Uses
Self-service kiosks are like multitasking wizards. Here are some cool things they can do:
#1 Order and Self-checkout
Allows customers to place orders and pay at the kiosk station. Featuring cross-sells and up-sell promotions, tracking and managing sales, and shortening queues.
#2 Visitor Check-in and Queue Management
Check-in kiosks can screen visitors, track who should be seen next, notify relevant staff members automatically and help manage wait times.
#3 Customer Registration and Loyalty
Gather customer information to create mailing lists or marketing campaigns. You can easily reward and motivate your customers by tracking repeated visits to the kiosk.
#4 Pathfinding and Directories
The tablet kiosk can be used as an interactive directory, allowing visitors to find the location of particular premises and access maps and directions.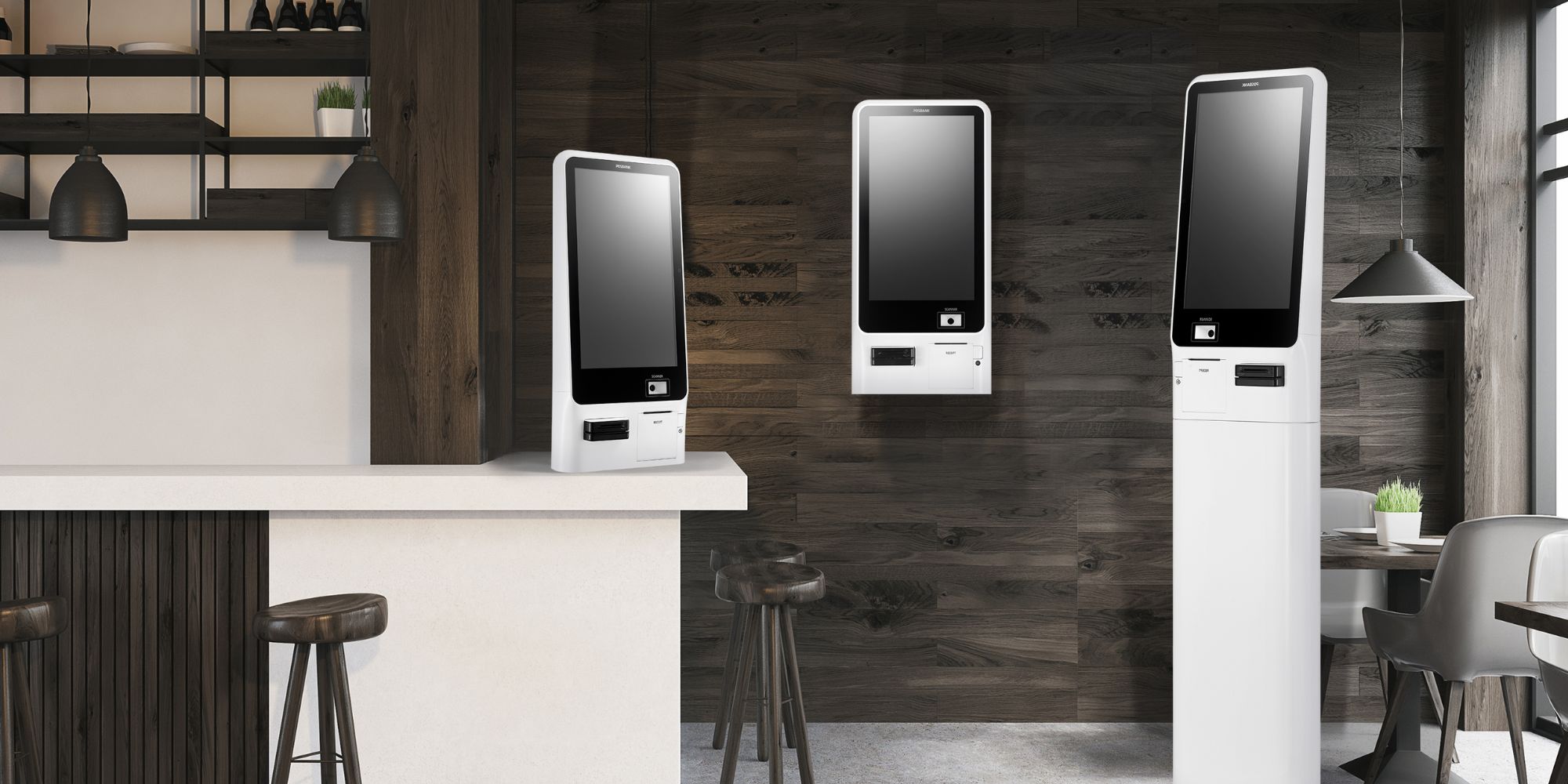 Customized to Fit Your Style
And here's the best part: QubeApps knows that one size doesn't fit all. That's why we offer a touch of personalization. Our self-service kiosks can even sport customized wrappings, perfectly suiting the style and branding of your favorite business. It's like having a kiosk that speaks your language.
Your Trusted Partner for Seamless Self-Service and ICT Solutions
In a world where technology is evolving rapidly, QubeApps is here to make your experience better. Our self-service kiosks and custom ICT solutions aren't just about technology; they're about making life easier and more enjoyable.
Embrace the Future Today
At QubeApps, we're all about making innovation work for you. Ready to step into a world where technology, convenience, and ICT solutions meet? Contact us now and let's embark on this exciting journey together.