As we approach the end of 2021, it's clear that this year will go down in history as a challenging and transformative period. The pandemic forced us all to adapt to new ways of living and working. Remote work, social isolation, and lockdowns became the norm as we navigated the Covid-19 outbreak.
Despite the difficulties, we didn't lose hope. Our primary concern was maintaining contact with our business clients, delivering valuable services, and managing our budgets amid revenue constraints and rising costs. Surprisingly, we didn't let the situation discourage us; instead, we rose to the occasion and did our best.
The pandemic brought its share of surprises. The retail and food service industries, in particular, recognized the potential of point-of-sale systems and self-service kiosks during this time. We appreciated the opportunities and technological advancements that emerged. Here's a short wrap up of us.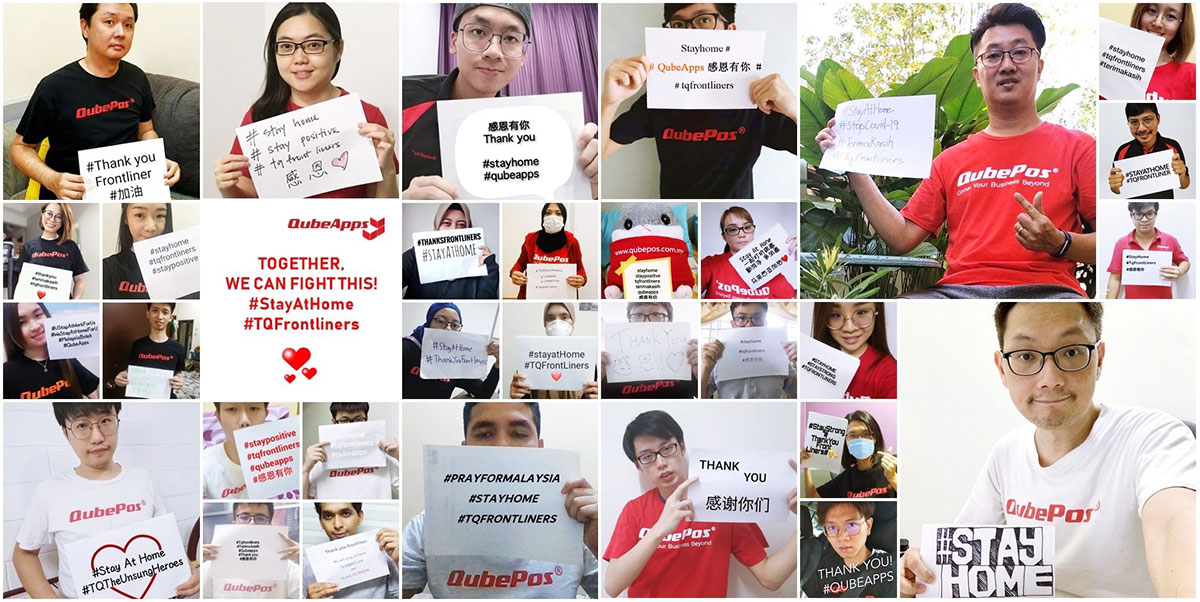 The First Quarter of 2021 Started with Fully Remote Working
On March 15, 2021, everyone at Qube Apps began working remotely. What was supposed to be a two-week quarantine period unfortunately turned into months at home. The pandemic has controlled our lives. The only choice left for us was to adjust to the "new normal," which is different for each individual. Anyhow, Qubers resumed work from home on October 2021, and the climax began after the break.
We were not sure how things would turn out at the start of the year, but with the appropriate strategy and proper planning, we were able to pull it off. We saw the silver lining in the midst of the Covid-19 pandemic.
Despite uncertainties at the start of the year, with the right strategies and planning, we found the silver lining amidst the pandemic. Here are some of the highlights from 2021: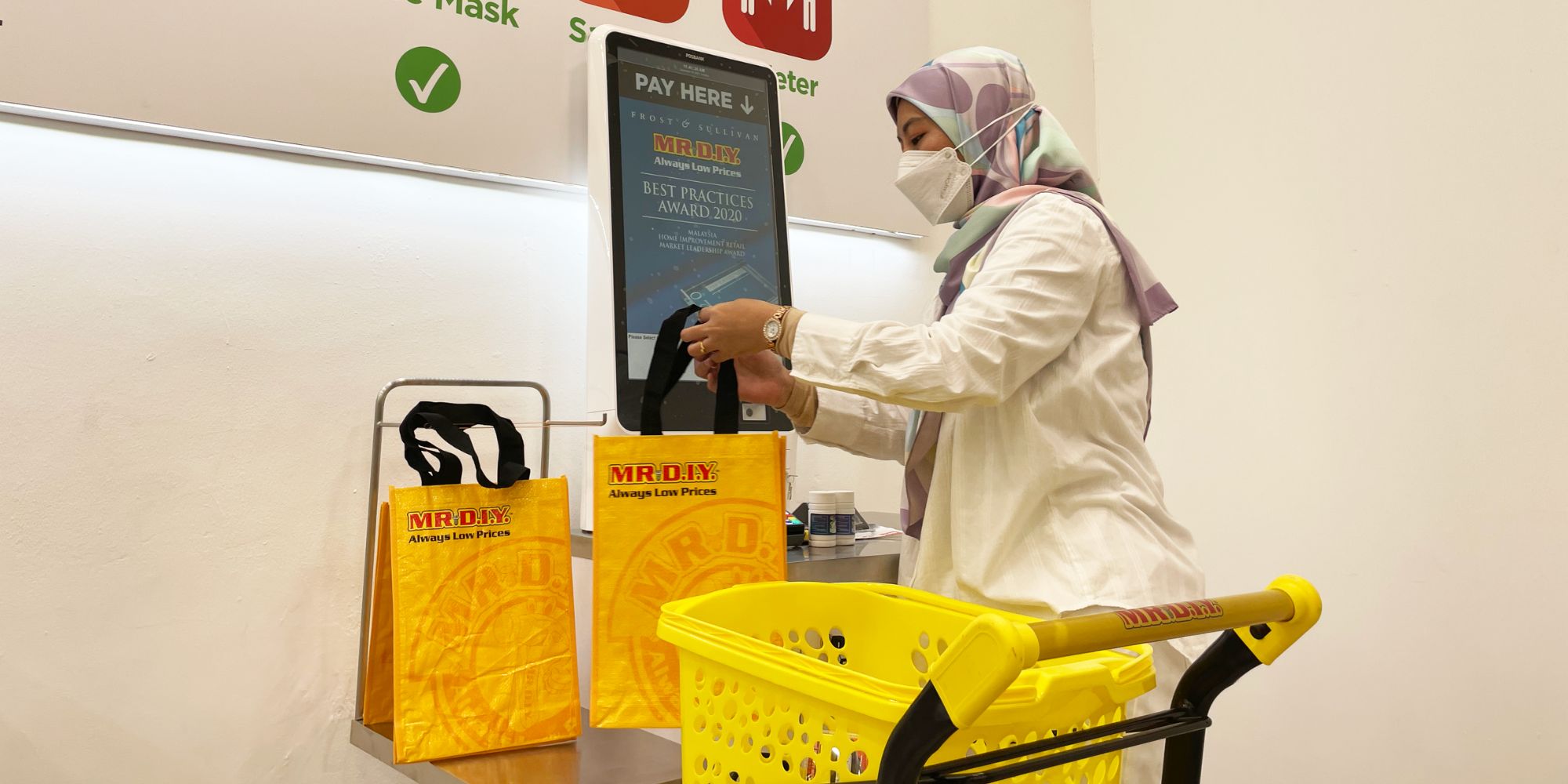 Pandemic Is Driving Kiosk Adoption
Since the pandemic outbreak, businesses' usage of self-service kiosks has increased. Now, as they come to terms with new operating environments, many are looking for ways to deliver a good employee and customer experience, while improving safety and reducing costs. Understanding this, our client, Mr.DIY decided to deploy the self-service technology in their first store at Sunway Pyramid to automate transactions, reduce person-to-person contact and improve business processes. This change had provided us with a fresh opportunity to showcase our advancement and expertise. This was the very first initiative that we had taken this year after a long absence.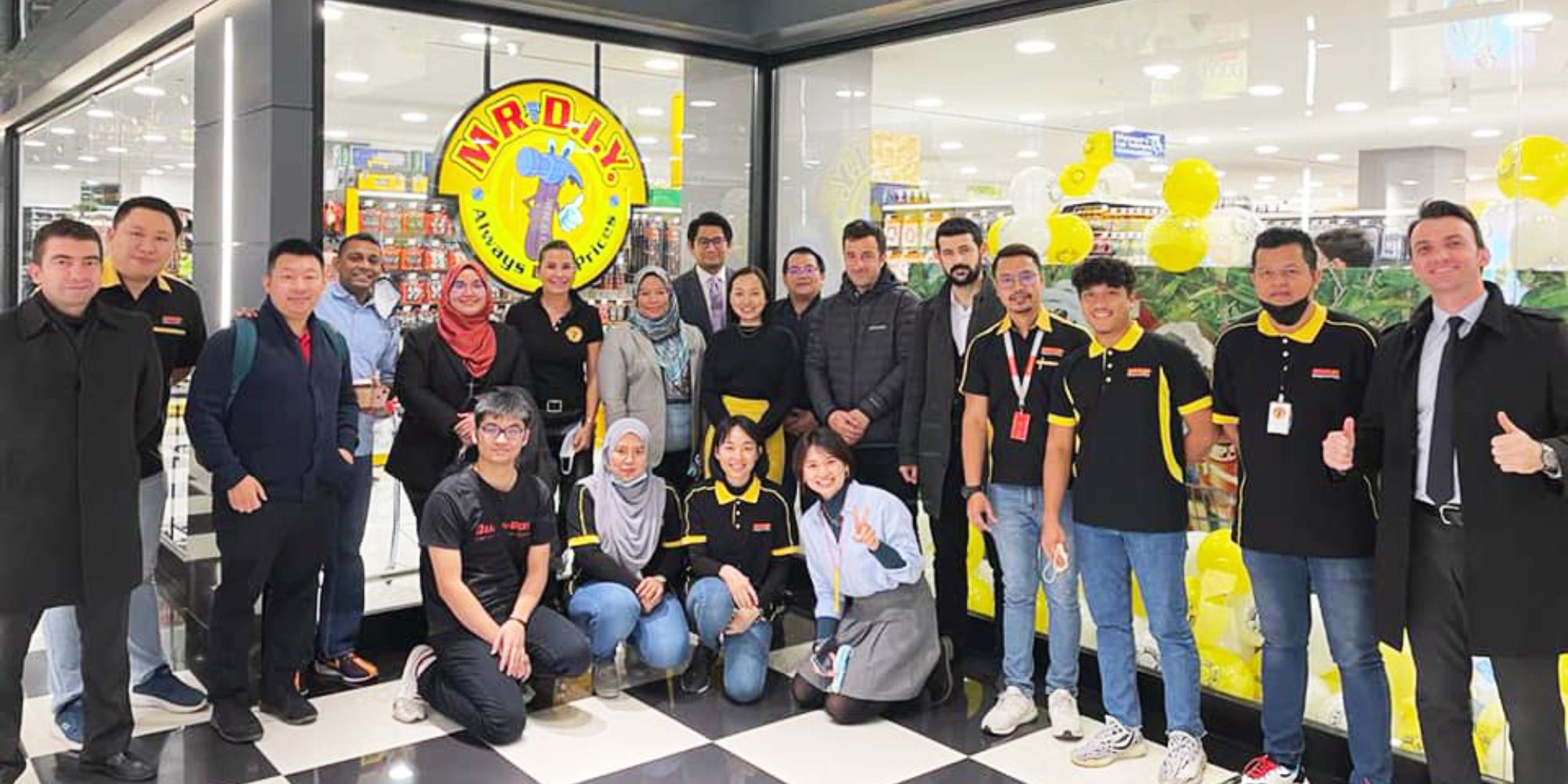 Expansion to Europe Continent
Do you remember Malaysia's home-based improvement shop, Mr. DIY, and its entry into the European market? The growth of Mr. DIY company has been phenomenal and has made all Malaysians proud of its achievement and progress.
Mr.DIY, which touts itself as Southeast Asia's largest of its sort, has established its first store in Turkey and Spain in November 2021. Our entire nation was delighted to witness a Malaysian brand growing in a European country, and we Qubers were even more proud because we have expanded alongside our client. We are thrilled to be a part of their achievement, and we believe the assistance was provided due to the perfection of our POS system.
The extent scale was a milestone after providing over 2000 and more stores in South Asia. We are pleased that QubeApps has established our brand in a new area, and we take this opportunity to inform our business prospects that our known solution has no boundaries and can be utilized anywhere in this world.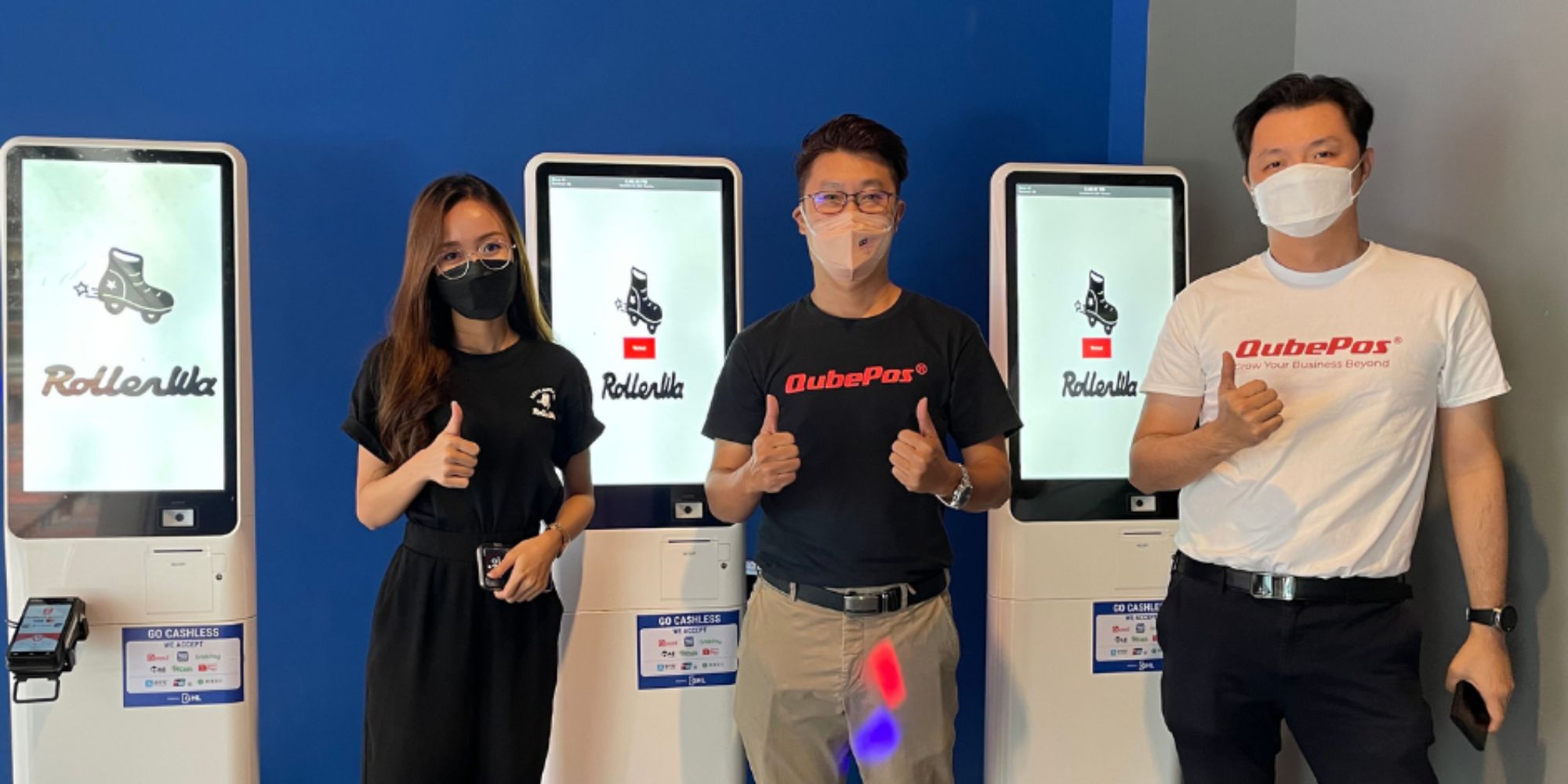 Korean Entertainment Company Rollerwa's First Oversea Expansion
Challenging times do provide an excellent chance to progress. After expanding our brand to Spain and Turkey, we were recognized by one of the well-known Korean corporations, "Rollerwa." We were chosen as the POS solution provider by an entertainment-based organization that specializes in skating activities.
Despite the fact that the pandemic has lasted longer than expected, much has gone well. QubeApps have experienced tremendous shifts in 2021, and we anticipate even more in 2022.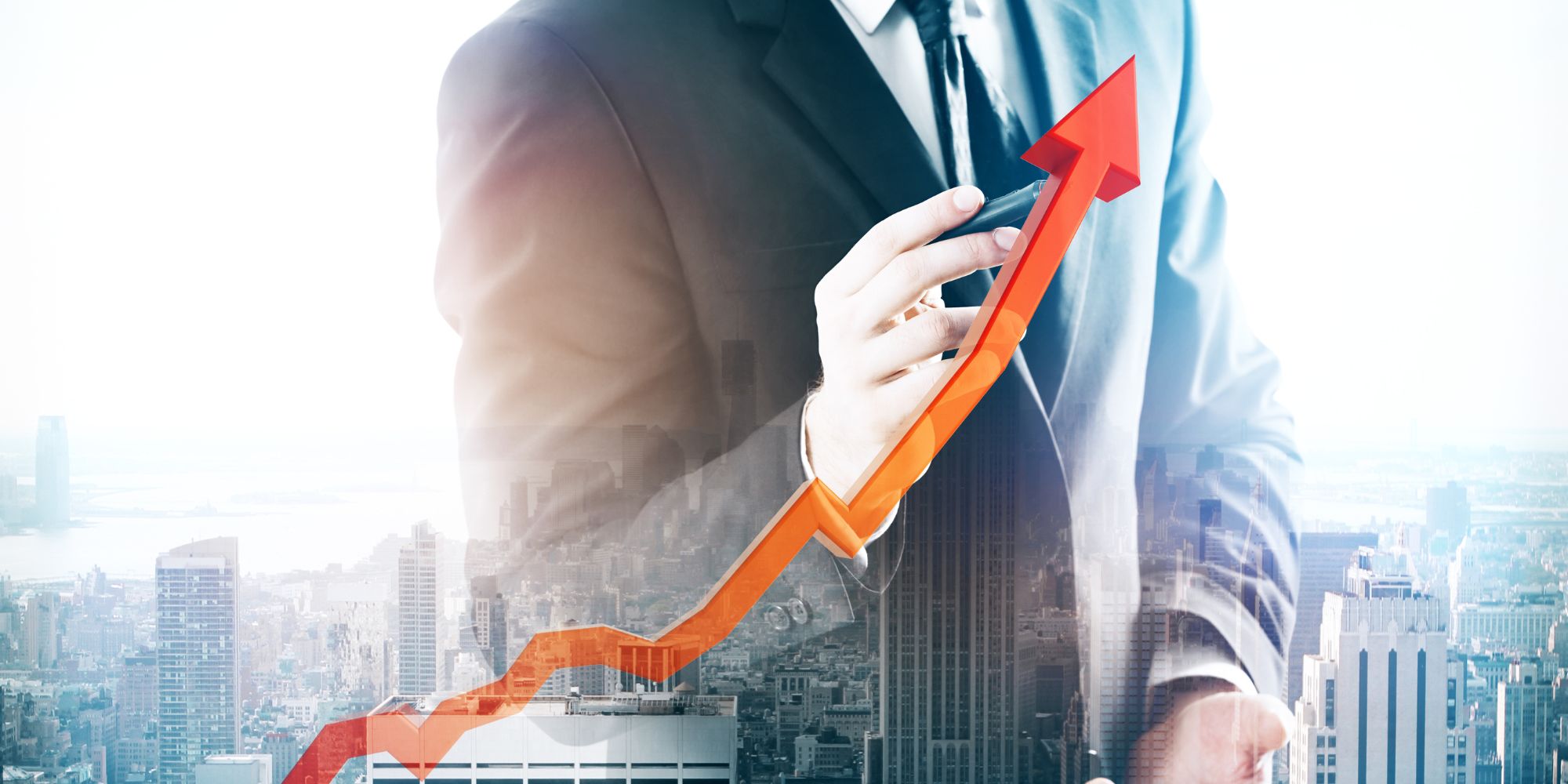 Sales increased 23%, Up to 30 million earned
2021 brought us even more clients, and Qube Apps has contributed a considerable growth of sales in all services ranging from solutions, hardware, and services. We are pleased to announce that Qube Apps is on the right track for fast expanding, and is becoming increasingly fundamental as the epidemic has expedited a border shift towards modern business methods.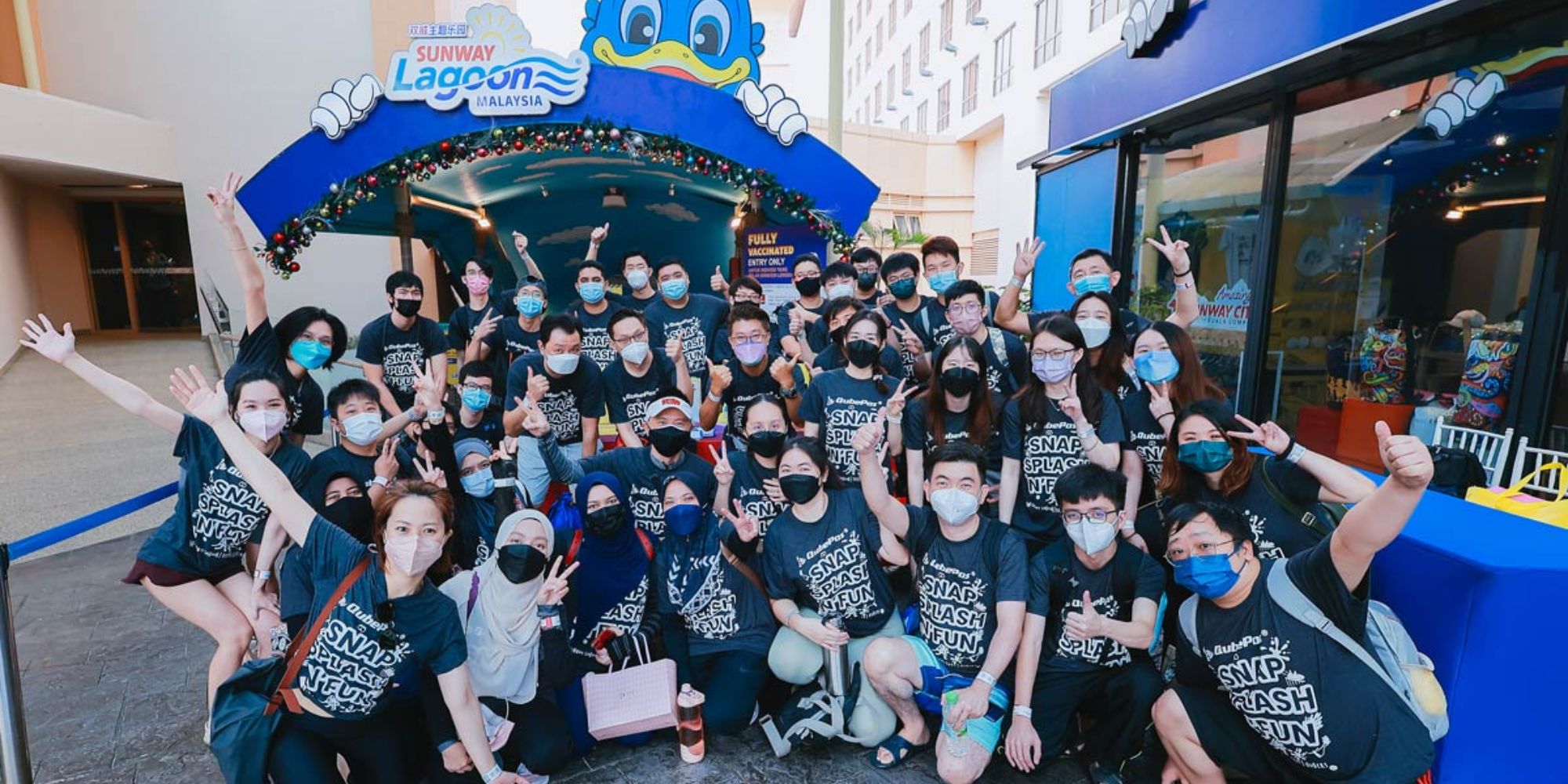 Towards the end, it was only about FUN
As the constraints of Covid-19 began to lift, many of us were looking forward to returning to activities that we had missed out on for the last two years. So, this year, we managed to plan a company outing to Sunway Lagoon Theme Park on December 13th, 2021, and it was one of the best fun days we had after being apart from colleagues since lockdown.
Thank you for your wonderful cooperation, Qubers! It was a memorable day for all of us. In a corporate world, a management team usually consists of workers with different characteristics and qualities such as a leader, introverts, extroverts, followers and others. True potentials and talents of a person can be revealed when there are team building activities held since at times a little push might be required to get to know a person and identify what a bundle of talents Qubers are. We believe the Sunway Team Building game was one such initiative to get to know our co-workers better and to build a stronger team for our company.
A great incentive trip is vital for companies to obtain a new perspective in order to increase production and achieve goals. Our company day trip was not too far away, but we are confident that each of us felt appreciated.
We Are Excited for 2022
As we look forward to 2022, we are optimistic about what the future holds. Our clients have helped spread the word about our POS systems services, and we owe our success to our devoted clients, exemplary colleagues, loyal resellers, and excellent suppliers.
It's a wrap! We are excited about the prospects of 2022 and can't wait to see what it has in store for us and the rest of the world. Thank you for being a part of our journey, and we'll be back next year with fresh blog posts. See you then!