"I am incredibly proud to be marking QubeApps 10th anniversary!"    – Alex Fong, CEO of Qube Apps Solutions
Ten years ago, I made the bravest decision of my life, hand in hand with my two best friends, Mr. John and Mr. Hugo Cai. We threw caution to the wind, bid farewell to our stable jobs, and embarked on a journey to chase our dreams together. It was a risk that required us to pour all our hearts, resources, energy, and time into building our beloved QubeApps. And today, as I stand here with tears of joy in my eyes, I can proudly say that we have a ten-year success story to share.
This journey has been nothing short of magical. Each step we took, each mistake we made, every triumph and setback, they all shaped us into who we are today. Through it all, we never lost sight of our dream, and our bond grew stronger with every challenge we faced together.
You know, they say that looking back is essential to move forward, and as I take a moment to reflect, I'm overwhelmed by a flood of emotions.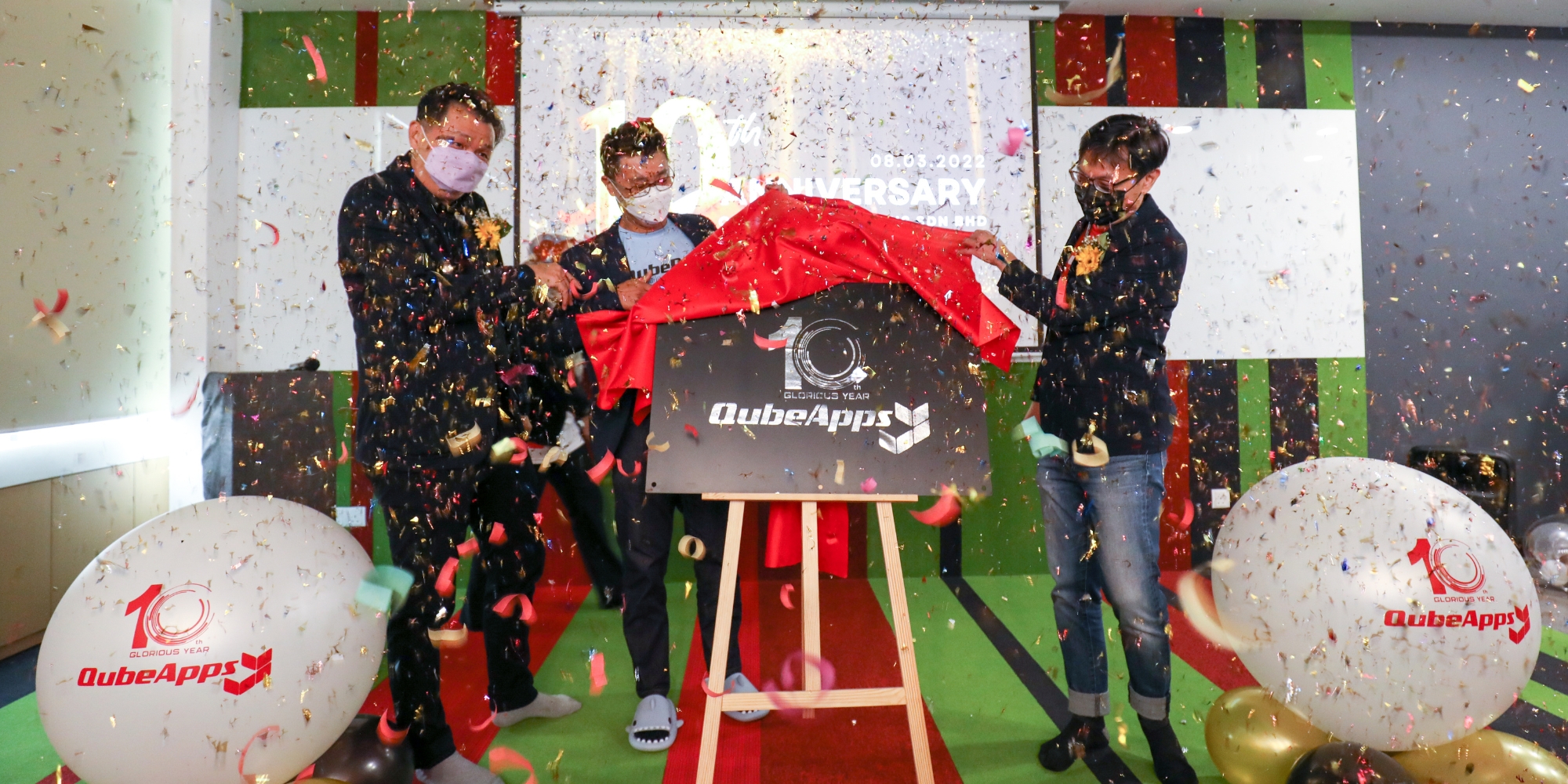 Gratitude fills my heart, not just for the achievements but for the amazing people who made it all possible.
To my incredible employees, you are the heartbeat of QubeApps. Your dedication and hard work have brought this company to life and made it the success it is today. Without each of you, we wouldn't have achieved half of what we did. You are not just colleagues; you are family.
And to our cherished customers and partners, your belief in us from the start and unwavering trust allowed us to grow and deliver our best. Your feedback and support have guided our journey, and we owe you so much.
Remember those early days, wearing multiple hats and managing every aspect of the company? It was challenging, but it brought us closer together, taught us valuable lessons, and shaped our character. As we grew, we welcomed talented individuals into our team, expanding our horizons and creating products that positively impact society and the world.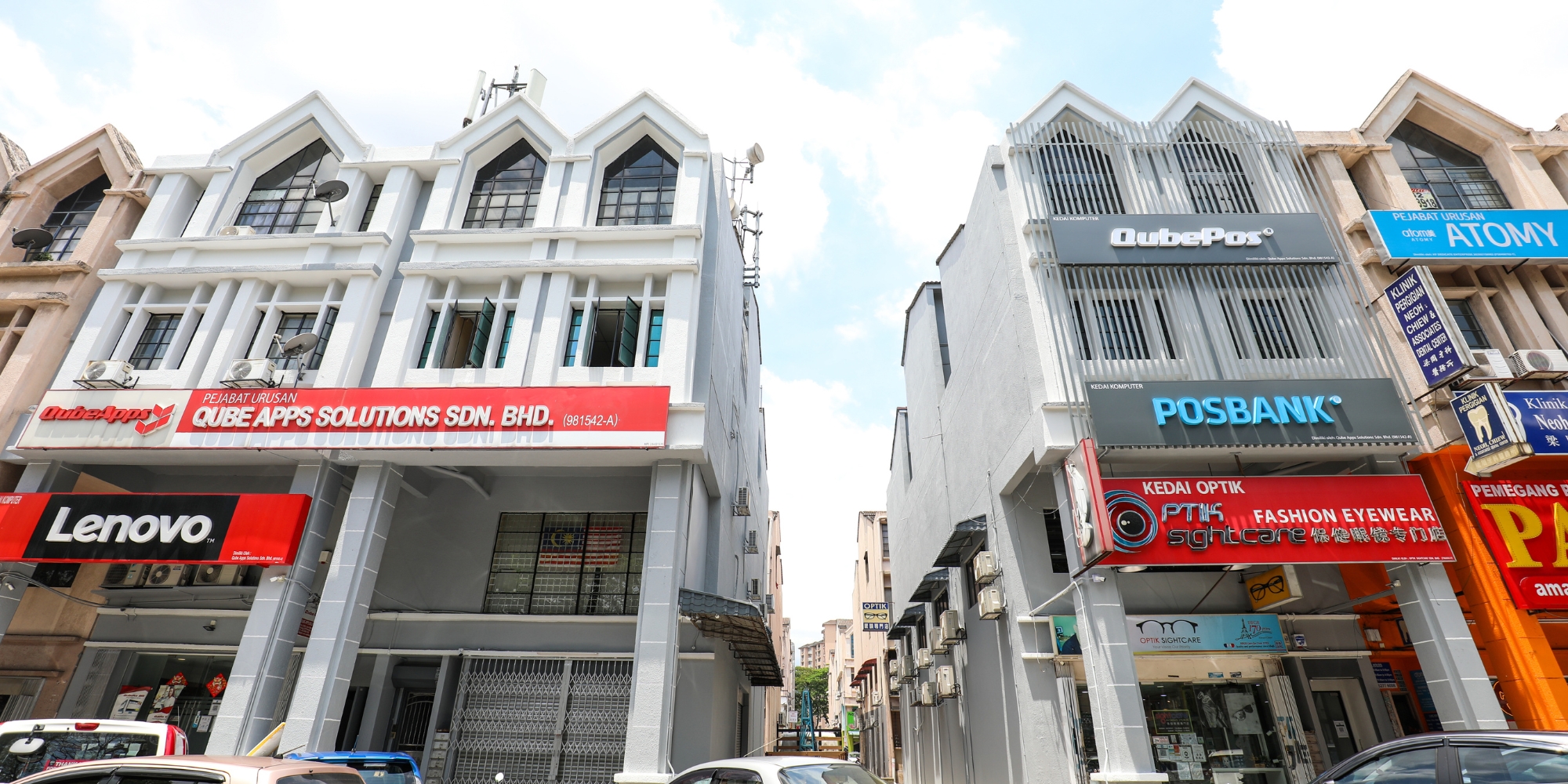 2022 a year of celebration: 10th year anniversary & New office building
When it comes to success, making the decision to work hard is important. We have successfully acquired a new office building after a decade of hard work. This new office building symbolizes our company's expansion and demonstrates our stability and readiness to pursue a long-term business strategy.
As one of the founders of QubeApps, I've always desired to own a good-looking office building for all QUBERS. And finally, in 2022, we moved into our own office buildings, which consisted of three levels totaling 2350 square feet. The new office building is a well-designed workspace that makes working and performing chores easier for employees. We launched this building on March 8th, and walking into the workplace was an emotional experience; I was overwhelmed by the fact that all of our hard work had paid off.
My entire crew was delighted with our new workplace design and the newly prepared facilities. This, I'm sure, is one of the greatest gifts of our ten-year journey to all QUBERS. I am convinced that our passion enabled us to build on a strong company foundation over the last decade.
Even though we were unable to host a large celebration to mark our tenth anniversary and the opening of our new head building, I believe this occasion was memorable for everyone.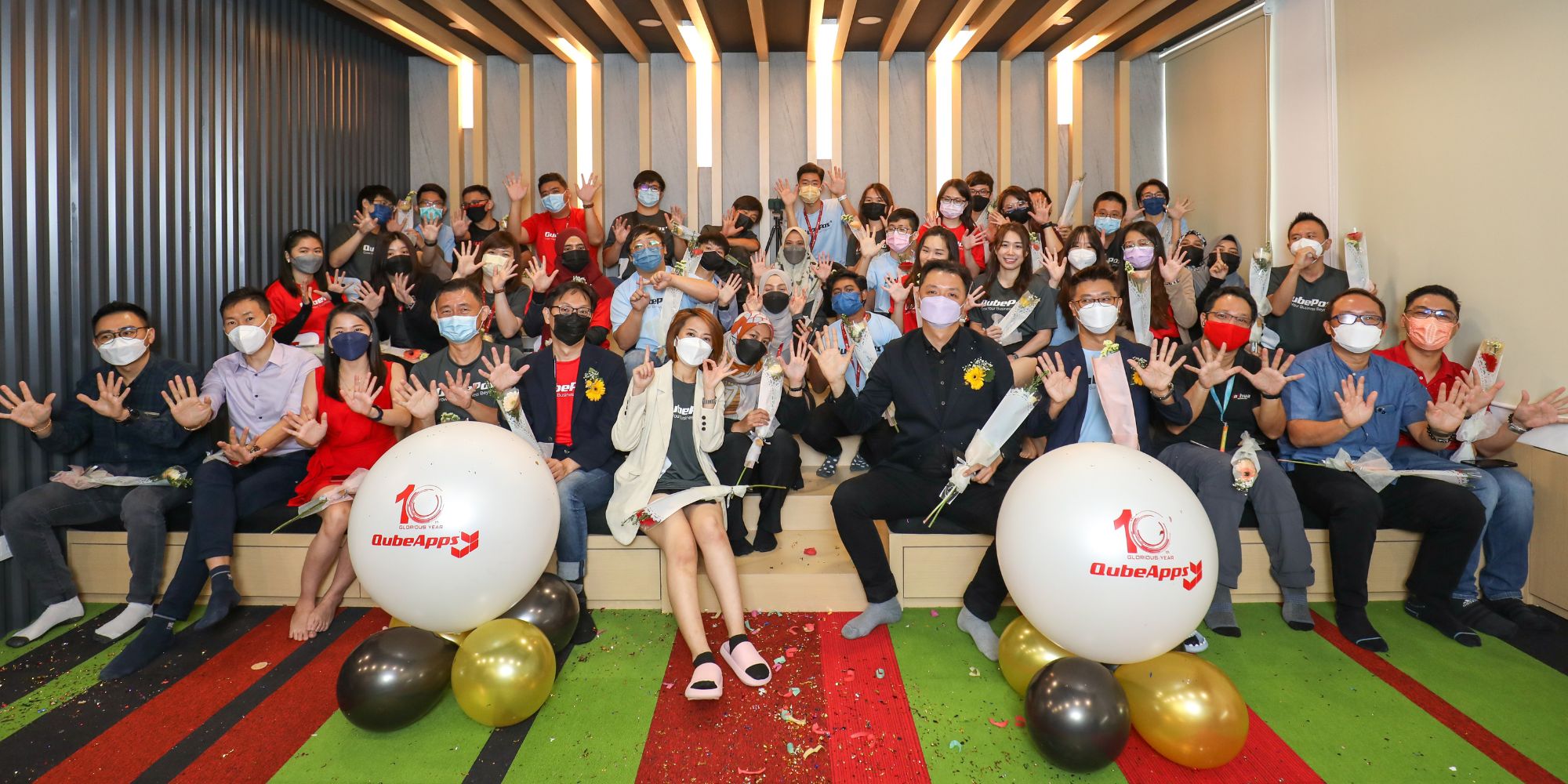 A decade is not enough; let's go for more.
So, here we are, standing at the crossroads of our journey. As we look ahead, we promise to preserve our values, never losing touch with our roots and the essence of who we are. Our goal remains the same – to build meaningful relationships and make a positive impact on businesses and lives worldwide.
To all who have been a part of this incredible voyage – customers, partners, employees, investors, and believers – I extend my heartfelt gratitude. You have made QubeApps what it is today, and I'm excited to share many more moments of joy and success with you all.
With renewed determination and hearts full of love, we step into the future. This ten-year milestone is just the beginning, and I can't wait to see what wonders the next ten years hold for us. Together, we'll reach new heights and leave behind a legacy we can be proud of.